Seminar & Symposium
HOME > Seminar & Symposium > The 10th Joint Seminar
The University of Münster decides to award Professor Tatsumi an Honarary Doctorate.
Date: May, 2011
Venue: Münster University
The University of Münster decided to award Professor Tatsumi the Honorary Doctorate last month. He is the Coordinator for this program as well as Director of Research Center for Materials Science, Nagoya University. The presentation ceremony will be held at the beginning of May during the 11th Joint Seminar held in Münster.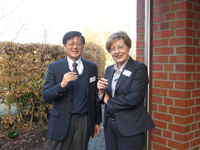 Prof. Tatsumi and the Univ. of Münster President, Ursula Nelles. (January 2010, Münster)
Ceremony, May 9.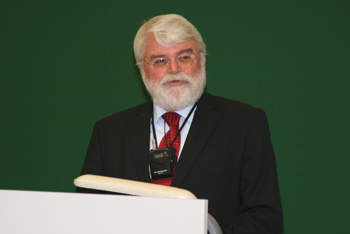 Opening address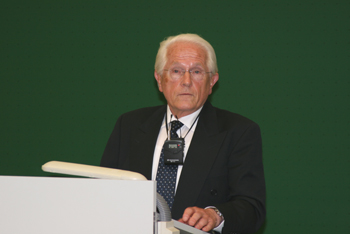 Lauolatio, Prof. Berut Krebs
Ms. Ines Ferse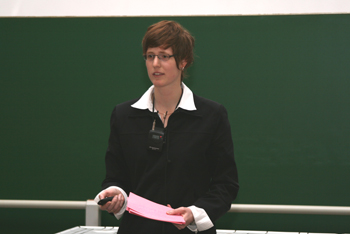 Ms. Melanie Rauschenberg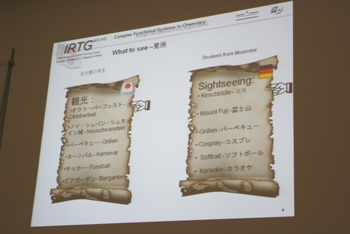 About IRTG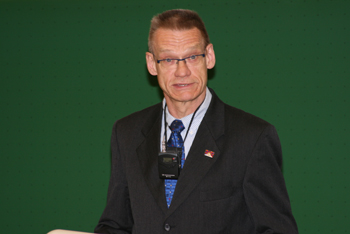 Vice dean, Prof. Dr. Jan Andersson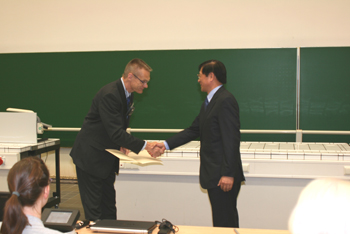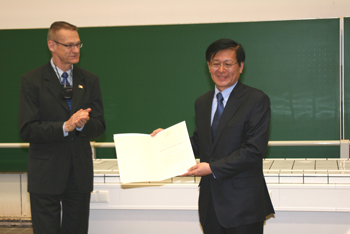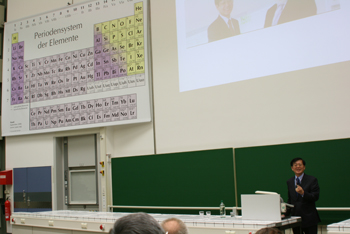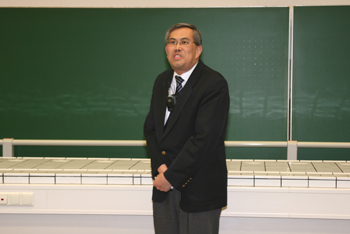 Lecture, Prof. Jun Okuda RWTH Aachen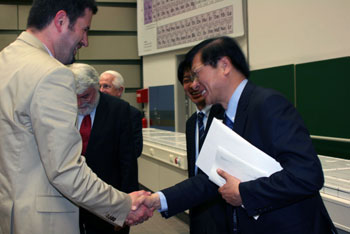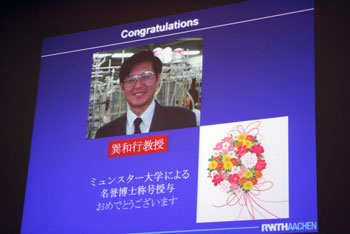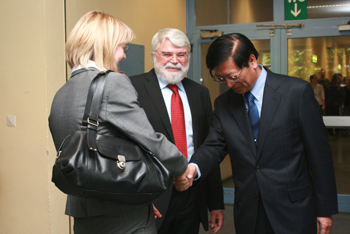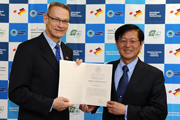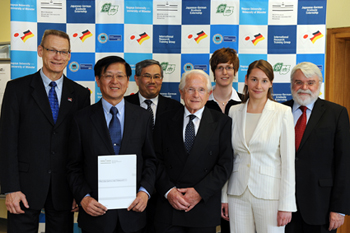 About award
http://www.uni-muenster.de/(Germany) English translation is here